https://www.youtube.com/watch?v=v8w8vfBQ_zY
Helping real people find real faith.
Our church gathers every Sunday at one of our three locations across Orlando. We lift up the name of Jesus in passionate worship, take a deep dive into relevant messages, and connect with our community for encouragement and fellowship. We're thrilled to invite you to one of our vibrant locations in Clermont, Orlando, and Mount Dora. We'd love to see you this weekend!
Oh btw, we just launched a brand new app.
AI-Powered Relevant Content
Update Your Giving Records
Pre-Check-In Your Kids
Small Group Chat & More
Download The App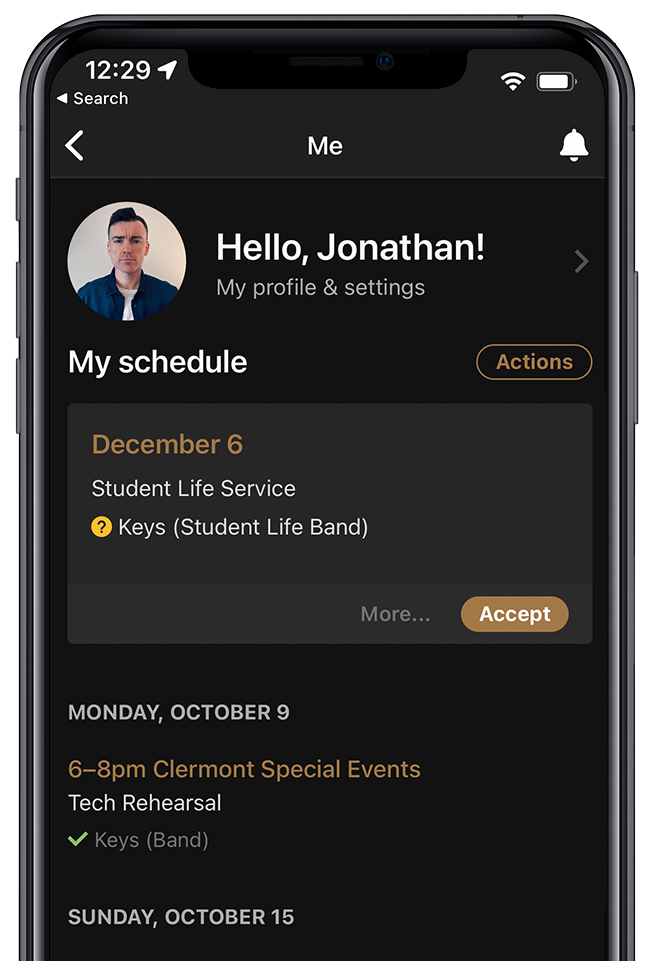 Reaching the local community and the world 
Always always a welcoming experience. No judgment! The message is delivered with passion and relates to todays issues. Though it is a large place, you feel connected.

Maritza Soto

Attender, Google Reviewer
I love the sermons. I keep thinking about them all day. I left happy and encouraged. The church has been a very healing part of my life.

Lori Lemaster

Attender, Google Reviewer
We found our new church home at Real Life. The first few services, Pastor J hit me right between the eyes with his message. I've been captivated every Sunday regardless of who is speaking. My wife and I find ourselves talking on the way home how the message touched us.

David LaGrow

Attender, Google Reviewer
I have not stepped foot in a church for over 20 years. I've always wanted to go back and my friend Kelly wanted to go so today I went with her. I really appreciate coming there as you are look. Pastor Justin was hilarious and at the same time compared it with the scriptures.

Kali Barnum

Guest, Google Reviewer